The East of Eden book jacket project was the that made me understand graphic design. This was the one where it all clicked in my brain, the pieces fell and I could see the big picture of all the possiblities.

I designed a full book jacket after just creating the cover for a class. I created the main typeface letterings and I also experiemented with a mixture of photography, paper texture, and illustrator effects.

I continued the texture from the cover to mimic the long horizon views of California. Something really fun about this project was the amount of purpose and reasoning I got to put into every aspect of it from the colors used to the design of the boarders. It's so fun coming up with hidden meanings to sprinkle into design projects and I vow to do it more often now!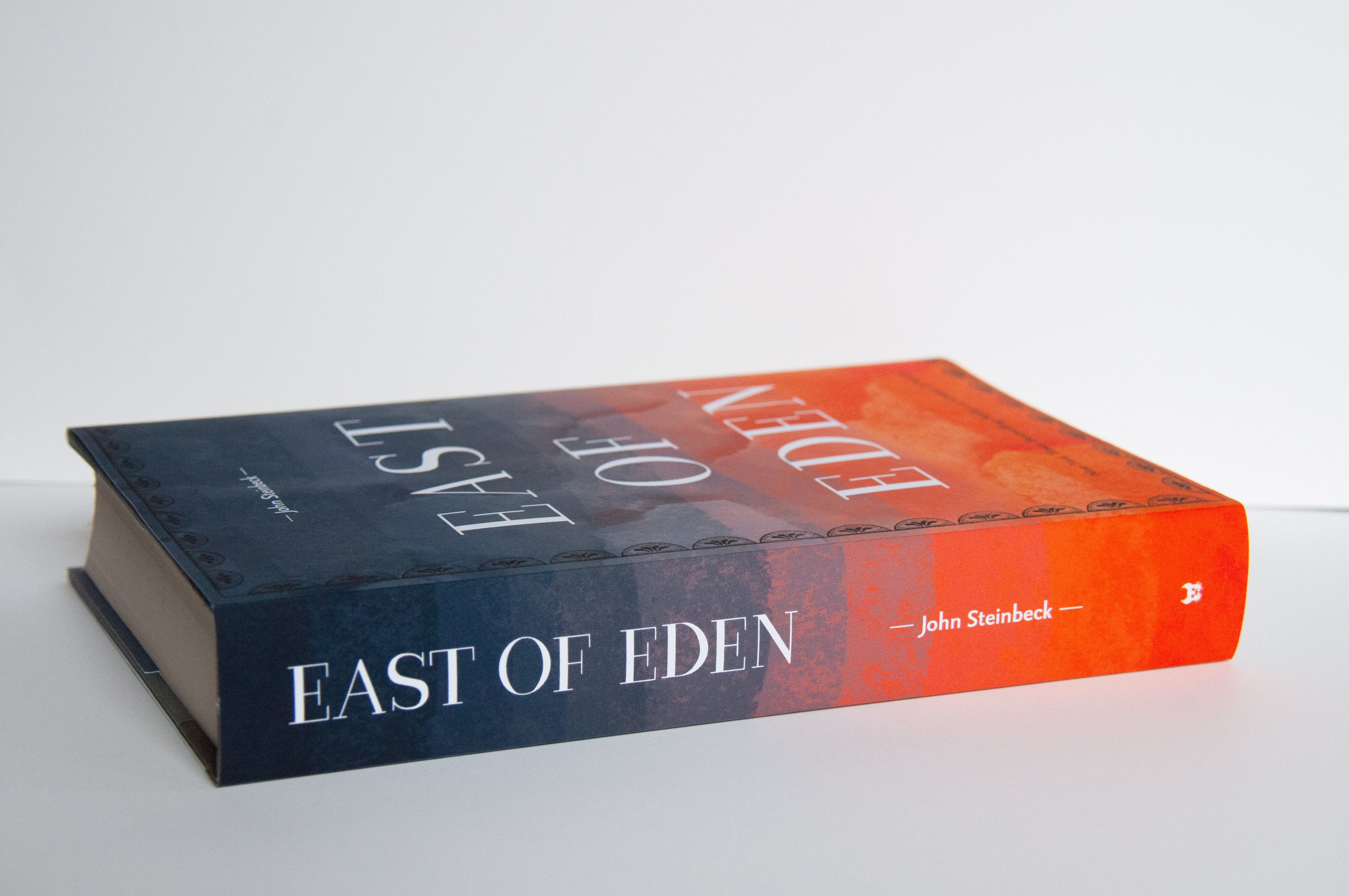 This book jacket was the beginning of my entire graphic design career. This project is where I learned what design could be and what it is for me.